As thousands of young people prepare to receive A-Level and GCSE results this week, I Am Moore is offering an alternative to those not wanting, being able to or not feeling ready for further or higher education – with hundreds of paid job roles waiting to be snapped up.
Called a 'Kickstarter-thon', the young IAM team of Kickstarters are ready to take calls from those eager to get into paid employment. New vacancies range from a junior engineering technician, childcare practitioner and social media assistant, to trainee management accountant, music tutor and laboratory technician, as well as hundreds more across construction, hospitality, HR, law and science.
I Am Moore is a social impact mission set up by Jayne Moore Media that aims to get 16-24-year-olds from across the Liverpool City Region and beyond into work, as well as up-skill and support them in securing long-term, paid employment within a range of sectors.
Alfie Kearns, 23, was on Universal Credit when he heard about IAM on local radio. He immediately got in touch with the team, quickly securing himself a job with IAM as vacancy coordinator, now helping young people like him get into work. He said:
"I speak from experience. Although I got my A-Level grades, I was sick of the education system – it was a one-size-fits-all, and yet we are all individuals with individual needs. I was ready to learn and earn, to be taken seriously and to step out on my own in the world of work. That's where I Am Moore came in, and it has honestly changed my life."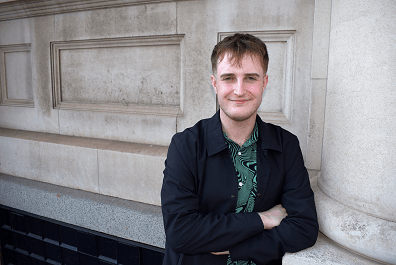 Lynn Lock, chief executive of I Am Moore, wants young people to know that there are other routes available to them outside of education where they can gain valuable, paid work experience. Lynn said: 
"Many of us know the feeling of exam results days and, whether you are expecting good or bad news, it can be a nerve-wracking and daunting experience.

"The future is so uncertain, especially after what we've all had to go through during Covid-19, but I Am Moore is providing a stable and valuable next step for young people who want to grab onto the career ladder with both hands.

"Our friendly and knowledgeable team at I Am Moore is on-hand this week, to take your calls – whether that be to offer work-related advice or talk you through the hundreds of diverse, paid vacancies that we have available.

"We will put your mind at rest and set you on the right path to make your results day a happy one whatever the outcome."
Since its launch in February 2021, I Am Moore has sourced 408 jobs and is well on track to smash its target of creating 500 vacancies in its first year; 95 of those have already been filled.
Recently, I Am Moore also hosted a number of careers open days and attended jobs fairs to match young people with the vacancies on offer, with more planned in the coming weeks. From these, IAM has secured jobs for 12 candidates at Otterspool Adventure Park, and 12 positions at a branch of Costa, with 18 more positions still available.
For more information about I Am Moore visit: www.iammoore.org, @iamkickstart on social media – Twitter, Facebook, LinkedIn and Instagram; or contact the team directly on 0151 236 2879