The Combined Authority has approved a £600,000 investment as part of a five-year agreement to further scale up a successful free service that assists SMEs across the Liverpool City Region (LCR) find and secure external funding.
The LCR Finance Hub provides free and impartial advice to predominantly small and micro businesses in the region, assisting them to identify and approach the most appropriate finance provider to secure funding and helping navigate them through the sometimes daunting process.
Since its original establishment in 2017, the Hub has supported over 2,000 LCR businesses, including facilitating over £2m of funding since January 2021 alone. Given its impartial nature, funding has been drawn from a wide variety of commercial sources and follows over 180 referrals for funding or other non-financial support over the same period.
To date, the hub has been funded by MSIF, and more recently Growth Platform, but a review of its existing performance in consultation with private sector funders and professionals showed that its current resource did not enable it to fully meet demand in the City Region.
The Combined Authority investment, alongside the continued support of MSIF and Growth Platform, will enable the LCR Finance Hub to meet this demand by recruiting further staff to provide a broader and more intensive service to a greater number of businesses across the LCR.
Steve Rotheram, Metro Mayor of the Liverpool City Region, said:
"Small and medium sized businesses have borne the brunt of the pandemic's economic shocks. We've invested tens of millions of pounds to help safeguard people's lives and livelihoods and keep the region's economy afloat.

"Now, as businesses are beginning to think positively about the future again, we're investing to give them access to free practical advice to help get them back on their feet and growing again. Since January 2021, the LCR Finance Hub has helped unlock nearly £2m for local businesses, creating jobs and training opportunities in the process.

"This extra funding will help the hub ramp up its brilliant work, attract more investment and create even more jobs."
Councillor Janette Williamson, Deputy Metro Mayor and Portfolio Holder for Inclusive Economy and Third Sector, said:
"Our city region's small and medium-sized businesses are at the heart of our economy, creating hundreds of thousands of jobs and employing nearly half of our workforce. Their success will drive our economic recovery and create the jobs that our local communities need. This investment in the LCR Finance Hub will be a tremendous resource for helping our local businesses to thrive."
John O'Brien, Chair of MSIF, said:
"We are delighted that an MSIF initiative started in 2017 has continued to grow and develop in support of the region's SMEs. This next stage of development, funded jointly with our partners, the Combined Authority and the Growth Platform, will enable the Finance Hub to provide more advice and support to make it easier for more businesses to obtain funding. From a personal perspective George Wright deserves a lot of credit for bringing the Finance Hub from its inception to this next important step forward."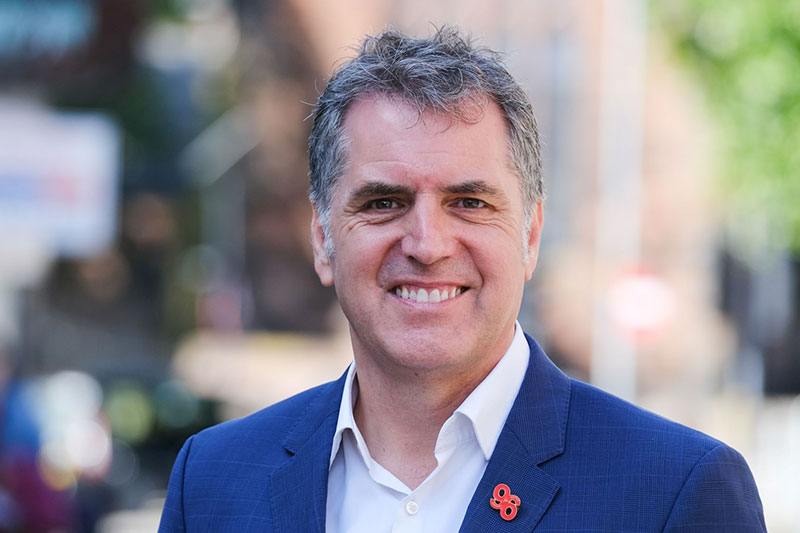 Mark Basnett, MD of Growth Platform, welcomed the funding saying:
"It is great news that the Liverpool City Region Combined Authority is investing in the LCR Finance Hub. It is essential that every small and micro business in the City Region should have access to financial guidance and support for their business, particularly considering the huge challenges they have faced in adapting to the pandemic. That is why we are working with MSIF to build on the past successes of the LCR Finance Hub, so we are able to better support our local businesses."
George Wright, Finance Hub Lead, commented:
"We are delighted to see that the work of the Finance Hub over the last 4 years has been recognised with additional funding and look forward to working alongside our co-sponsors at the Combined Authority, MSIF and Growth Platform.

"Myself and the team are excited about the challenge ahead and believe that the enhanced service will significantly benefit businesses in the region and help to deliver additional economic growth."
Steve Crick, Managing Director, Solidtek and Dosafil, said:
"The existing Finance Hub has been invaluable in helping us to grow our businesses, taking on new staff and skilling up existing employees. Access to finance can be the key difference between a success and failure for any new business and creating this new, improved LCR Finance Hub is great news for the city region's SMEs."
Oliver Fisher, Co-founder of Springpod, said:
"Support from the existing finance hub was really helpful in enabling us to access funding and expand internationally. We have taken additional staff on both in the Liverpool City Region and in London and have ambitious plans for the future. Our continued growth will enable us to help more young people transform their futures by accessing life-changing opportunities. Additional investment in creating an ecosystem that enables businesses like ours to access the finance they need can only be a good thing."