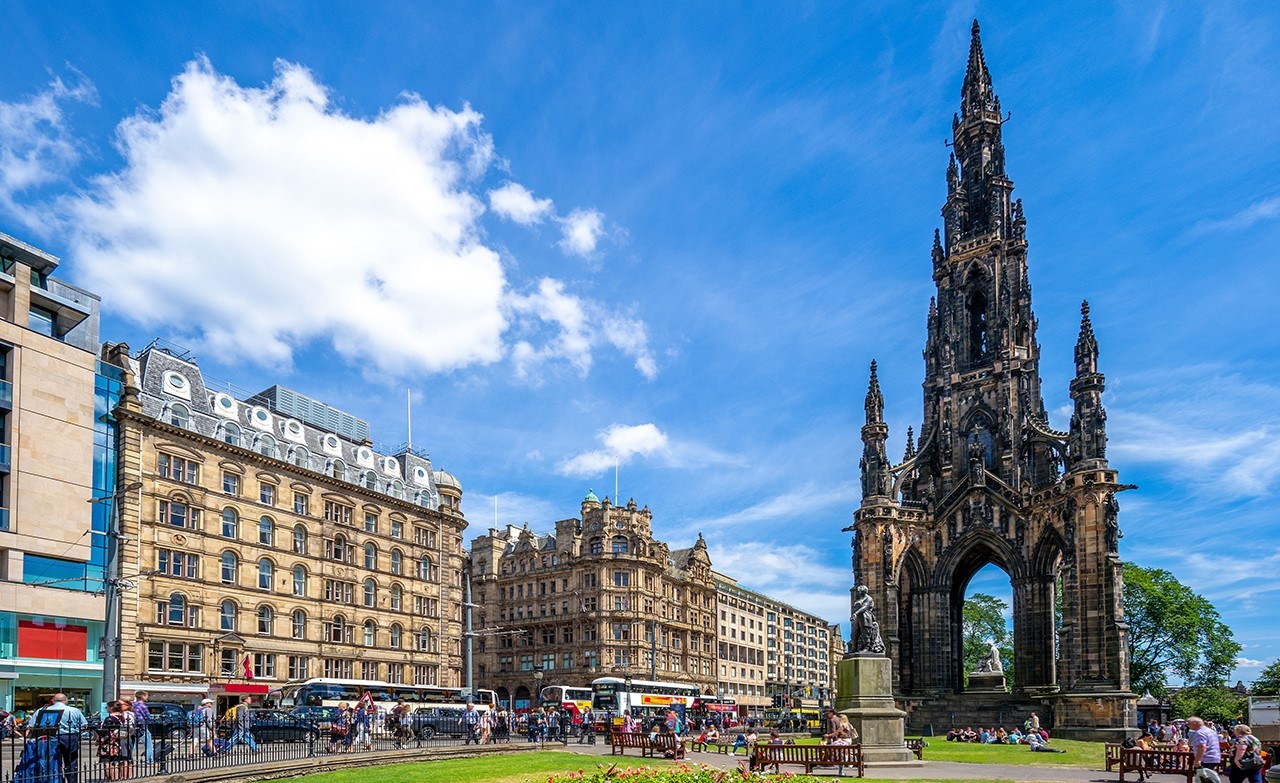 CGI (TSX: GIB.A) (NYSE: GIB) has signed a five-year contract to support the City of Edinburgh Council's transformation into one of the world's leading Smart Cities. The agreement includes deployment of the industry-leading CGI SensorInsights360 solution, which harnesses the most up-to-date technological solutions to provide the data insights, processes and tools required to achieve transformational change and deliver high-quality services to citizens of Scotland's capital.
CGI SensorInsights360, which was originally developed by the company's experts in Australia, is a real-time data platform that delivers an end-to-end approach to the Internet of Things (IoT), asset data collection and asset management. It is agnostic, flexible, extendable, innovative and value-driven, reducing the complexity of IoT and easily identifying ways to improve operational efficiency whilst proactively monitoring and managing critical services.
CGI SensorInsights360 will be implemented through a Smart City Operations Centre, bringing Smart City transformations to Edinburgh. It will deliver benefits including more proactive estate management, creating better services and neighbourhoods for citizens, enabling healthier and safer social housing with increased sustainability and regulatory compliance, improving waste management through the utilisation of smart bins, sustainable recycling and route optimisation, and using data to drive more 'real world' efficiencies. Procurement of this city management asset is supported via a European Regional Development Fund (ERDF) grant as part of the 'Scotland's 8th City – the Smart City' programme. The City of Edinburgh Council is delivering three projects budgeted at £6.4M of which £2.5M is part of the ERDF grant.
CGI, together with the council, has already started its Smart City work by implementing Edinburgh Learns for Life, a unique digital solution to transform learning and teaching in schools, providing equality of attainment in education. This will be achieved by deploying 39,000 iPads to 35,000 pupils and 4,000 teachers in more than 120 schools through a phased rollout of digital devices to every school pupil from P6 to S6 beginning this month, with additional iPads issued to P1 to P5 year groups.
City of Edinburgh Council Deputy Leader Cammy Day said: "Edinburgh has big ambitions in becoming a world-leading Smart City – a digitally inclusive and sustainable city with services that are easily accessible by all of our residents no matter where they are in the city, or what their circumstances are. We're looking to deliver a more digitally-enabled proactive service to help make everyone's lives in our Scottish Capital better, and so we can continue our work towards ending poverty, meeting our net zero targets and improving wellbeing for all.
"This Smart City partnership with CGI, supported by a European Regional Development Fund grant, will help us achieve that ambition – whether it is improved safety on our streets, better waste management or enhancements to other core services and operations. We're also fully committed to giving our young people the best possible start in life by better equipping them for their educational future. Through CGI, we believe we've found a strong partnership that will deliver on that world-leading vision and will change the way we provide our services to all, while providing benefits in our community – assisting businesses, groups and the environment by, for example, sponsoring playing kits for a number of school and sports teams, providing technical expertise and connectivity help for community groups and planting a hundred trees across the city."
The Council's Leader Adam McVey said: "Through our partnership with CGI, we've already been able to bring real innovation to the Council. We've used that expertise to develop and drive improvements for our communities and more effectively use public funds by delivering more high-tech and strategic services proactively across Edinburgh. I'm confident that this partnership will keep on flourishing as we continue our work to create a fully connected, efficient and sustainable Edinburgh."
Tara McGeehan, UK & Australia President at CGI, said: "Edinburgh is a vibrant and diverse capital city that is home to more than 518,000 citizens and CGI has been the primary provider of transformational ICT services to the City of Edinburgh Council since 2015. CGI has a global track record of Smart City success in cities such as Montreal and Helsinki, where efficient use of modern technology has made the relationship between citizens and their cities simpler and more transparent. We very much look forward to taking Edinburgh's vision of a Smart City and making it real through our innovative use of technology, analytics and data. Together, we will turn Edinburgh into one of the world's leading Smart Cities."
About CGI
Founded in 1976, CGI is among the largest independent IT and business consulting services firms in the world. With 78,000 consultants and other professionals across the globe, CGI delivers an end-to-end portfolio of capabilities, from strategic IT and business consulting to systems integration, managed IT and business process services and intellectual property solutions. CGI works with clients through a local relationship model complemented by a global delivery network that helps clients digitally transform their organizations and accelerate results. CGI Fiscal 2020 reported revenue is C$12.16 billion and CGI shares are listed on the TSX (GIB.A) and the NYSE (GIB). Learn more at cgi.com.
About European Structural Funds (including ERDF)
The Scottish Government is the Managing Authority for the European Structural Funds 2014-20 Programme. For further information visit our webpages or follow @scotgovESIF.
For more information
Paul Butler
External Communications Manager
p.butler@cgi.com
+44 (0)7920 784199
For more information about CGI's relationship with Liverpool Chamber of Commerce, please contact enquiry.uk@cgi.com quoting CGI/LCoC